Your Plumber in Gilbert, AZ, and Other Areas We Serve
From clogged drains to sewer lines requiring some attention, there are many reasons to reach out to a plumber in Gilbert, AZ, and nearby areas from Gold Star Plumbing & Drain. When you do, you'll be sure to receive attentive, personalized service from experienced professionals committed to your complete satisfaction. Our team takes pride in being the trusted name in the following areas we serve: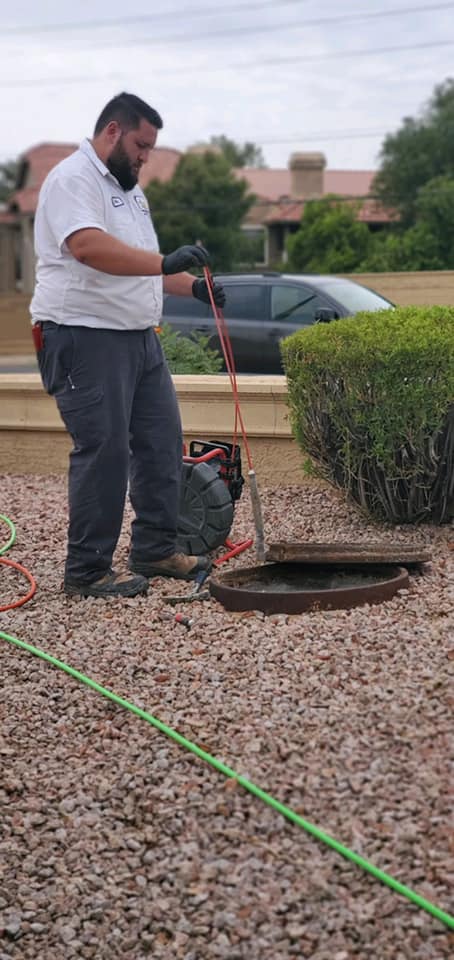 Who We Are
We're a family-owned business and fully devoted to the communities we serve. Our founders are a husband and wife with a son who works in the field as well. We continue to maintain a very close family-run business that focuses on building and sustaining customer relationships throughout our service areas. Additionally, we take pride in being active in the local communities.
What We Provide
Here are our specializations:
Why Choose Us
We're easily accessible when you're in need of reliable drain cleaning and sewer repair, gas leak and water line repair, or emergency service throughout our service areas in Arizona. We respond to a broad range of residential and commercial service needs with an emphasis on quality at all times.
Benefits of Working With Our Team
Call Today for 5-Star Local Service
Whether you're here for drain cleaning and sewer repair or any of the other full range of services we offer, you'll be glad you chose Gold Star Plumbing & Drain. Contact our team today to ensure reliable and cost-effective services. Schedule an appointment by calling us or filling out the form whenever you need: