Your Local Plumber in Fountain Hills, AZ
Believe the job will be done correctly to meet your needs when you hire a plumber in Fountain Hills, AZ, from Gold Star Plumbing & Drain. We're a family-owned and operated company that arrives promptly to appointments and deliver exceptional work to ensure customer satisfaction.
We Specialize in Drain Cleaning and Sewer Repair
Count on our Gold Star Plumbing & Drain professionals to deliver top-notch drain and sewer services. We use advanced technology and effective methods when it comes to drain cleaning. We may start by conducting camera inspections to help locate blockages in your drains. Our technicians can then use the appropriate techniques, such as plunging and motor snaking, to clear dirt, soap scan and other debris clogging the drains. We clean drains in all parts of your building, including floor drains and downspouts.
In addition to drain cleaning, our technicians are sewer repair experts. Many signs can help determine when your sewer line is struggling and needs repair. These include wastewater backups in your sinks and bathtubs, as well as slow draining, horrible sewer smells and strange sounds coming off your system. Contact us to fix any lurking issues before they become more serious. Our technicians will inspect your septic system using a video camera to determine the underlying issues. We'll then apply the necessary fixes to restore your sewer system's structural integrity and functioning.
We Provide Water Treatment Services
Not all clean water is safe for use. If you suspect the quality of your water, get in touch with one of our representatives to learn more about various water treatment services. We provide multiple water treatment regimens, including countertop water filtration, under-counter water softener, and reverse osmosis systems. These systems can significantly improve the quality of water in your premises.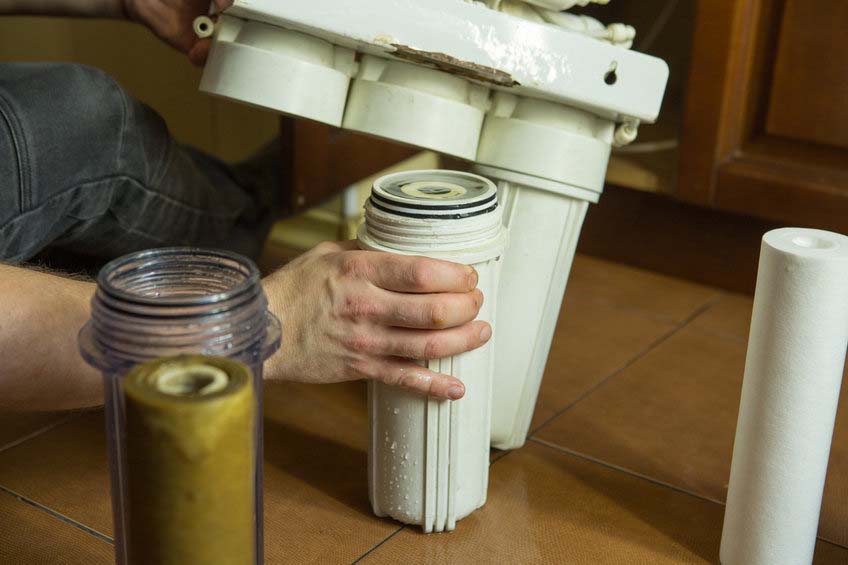 Other Services We Specialize in:
We're also experts in:
We're highly trained and equipped to handle all your residential and commercial plumbing needs, assuring you of high-quality results.
Reasons to Rely on Gold Star Plumbing & Drain
As a local, family-run business, we're fully focused on helping the communities we serve in Fountain Hills, AZ, and the neighboring places. Relying on us for drain cleaning, sewer repair, and other plumbing-related services means you'll enjoy a fast response time, high-quality service, and fair pricing.
Rely on Our Local Pros
Our experienced technicians here at Gold Star Plumbing & Drain are always on standby to help meet client needs in Fountain Hills, AZ, and its environs. We also provide 24/7 emergency services to tend to emergency issues. Contact our company today to request service or schedule an appointment for drain cleaning, sewer repair, and other plumbing-related services.