Your Local Partner for Sink Repair in Gilbert, AZ, and Nearby Areas
A leaky faucet, a broken handle, or poor water pressure can disrupt your day-to-day activities. Our team works quickly for bathroom, kitchen, and utility sink repair in Gilbert, AZ, and the surrounding areas with exceptional care and quality. We can also install a new sink if you are ready for an upgrade in any room in your house. Sinks are some of the most important things in our houses, especially in the kitchen. They serve as the center for all cleaning and sometimes storage of dishes. As a result, your sink is bound to get damaged and wear out in the long run.
The moment you start to realize any signs of damage or wearing out, that's the time contact a sink repair company. The problem is that most people don't take their sinks seriously and only decide to act when the sink has gotten into a worse situation. The good thing is that several sink repair companies are always on standby. All you have to do is try and choose a reputable plumbing team to carry out the repairs. You can do that through referrals, online search, or even visiting their local offices. Gold Star Plumbing & Drain serves clients in: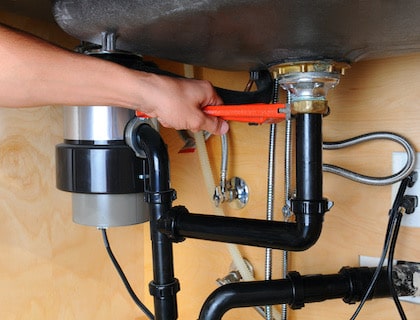 There are different aspects of sink repair that most companies handle. This includes fixtures, drain, leaks, faucets, water heaters, cracks, garbage disposal, and clogs.
Before hiring a repair company, ensure that you have a clear understanding of the services they provide. The other thing that you would probably want to look at is the cost of repair. Different companies set their rates depending on the type of services. To get the best deal, you should get a list of several companies and compare their prices.
However, you should not use price as the only determining factor. Try to find out how long the company or contractor has been repairing and offering their commercial and residential plumbing services if they have insurance or not, among other factors.
KITCHEN SINK REPAIR
Your kitchen sink is probably one of the most used in any house. This constant use makes it vulnerable to damage and wearing out. Always keep an eye for any signs of damage and contact a repair professional to fix the issue.
BATHROOM SINK REPAIR
You probably know how it feels when you want to use the bathroom sink, and water can flow through. Most bathroom sinks fail to function because of issues with drainage.
Professional repair companies have experience in different types of bathroom sinks. Ensure that you get in touch with them as soon as you see signs of damage.
CRACKED SINK
One major problem that homeowners face is the problem of cracked sinks. This problem is usually caused by either poor installation of the sink or poor material used to make the sink. But with an experienced repair company, they will be able to recommend the best course of action.
PORCELAIN SINK
Most homeowners often think that they can have a quick solution to porcelain sink cracks. Unfortunately, this doesn't work for long.
The best option is to allow a professional to handle the repairs. This is because they have both the knowledge and expertise to offer a long-lasting solution.
TO REPAIR OR REPLACE YOUR BROKEN SINK?
Most of the sink problems can be repaired. If you properly take care of your sink, it can go on for years without replacement.
But there are certain situations where you may have to replace certain elements, especially when you are renovating your kitchen. Some of the reasons for replacement include: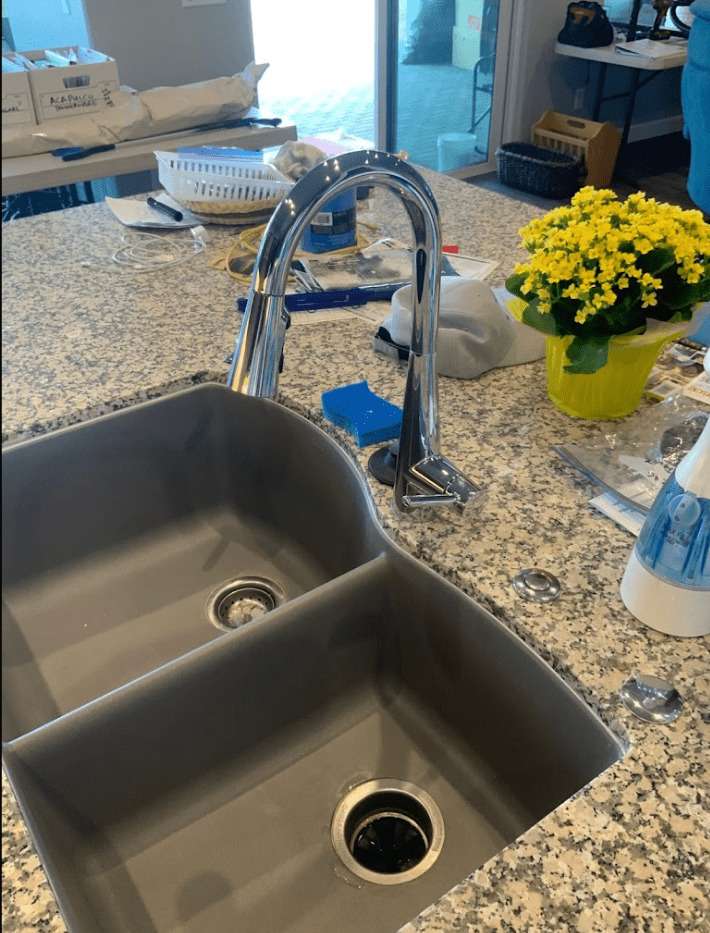 Call Our Sink Repair Experts Today
Hire a plumber near me from Gold Star Plumbing & Drain when you have sink issues requiring prompt, professional attention from a trusted local plumbing company. We'll arrive as promptly as possible to restore your sink and peace of mind. Contact us today about: