Your Top Choice for a Reliable Plumber in
Chandler, AZ
Whether you're here for urgent plumbing or special updates, Gold Star Plumbing & Drain is the company to trust and turn to. We're a family-run company with the skills and resources required to take on a wide range of plumbing-related tasks and jobs for our valued and very much appreciated clients in need of a plumber in Chandler, AZ.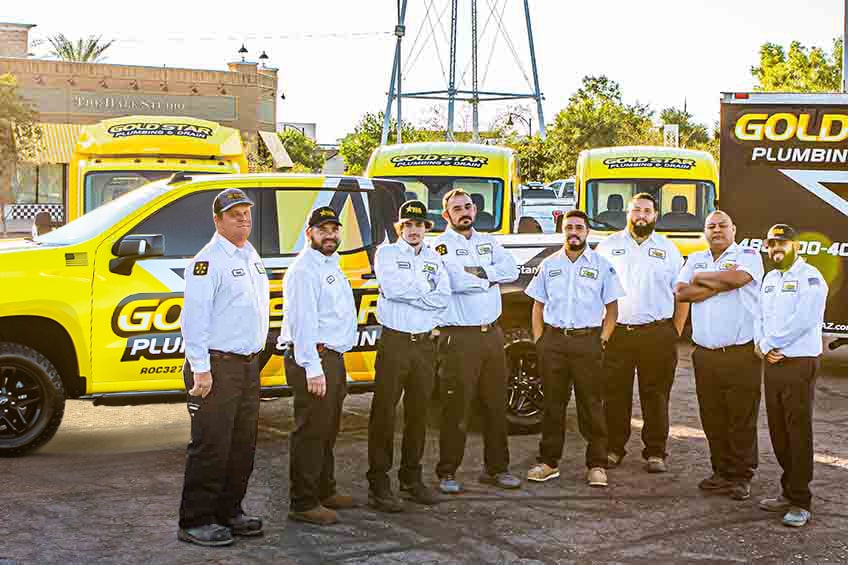 Our Team Offers A Range of Services for All Your Plumbing Needs
From commercial to residential plumbing issues, our team is well-versed in a full suite of services. We provide:
Signs You Need to Call Our Plumbers
Plumbing repair needs come in many forms. Some issues get your attention right away, while others are more subtle in nature. Signs to look for suggesting it's time to call a plumber near me are:
Look No Further Than Gold Star Plumbing & Drain
Hire the top plumbing company in the local area and you'll benefit from timely, attentive service when it matters most. Our technicians arrive in fully stocked trucks with everything necessary to determine what's going on and get to work. Our clients can also expect:
Put Our Team to Work for You Today
Gold Star Plumbing & Drain is here for you and ready to arrive to assess the situation, answer your questions, sort through your options, and get the work done as per your specific needs. Contact a routine or emergency plumber from our team today to get the results you deserve.