Your Trusted Plumber in Gold Canyon, AZ
Be sure the job will be done correctly when you hire a plumber in Gold Canyon, AZ, from Gold Star Plumbing & Drain to take care of your service needs. We're a family-owned and operated company that is always ready to arrive at appointments in good time and leave you fully satisfied with our top-notch services.
More Than Just A List of Services, We Provide A Comprehensive Range of Solutions
Our team is the only name you need to know in the local area for all your plumbing and drain needs. That's because…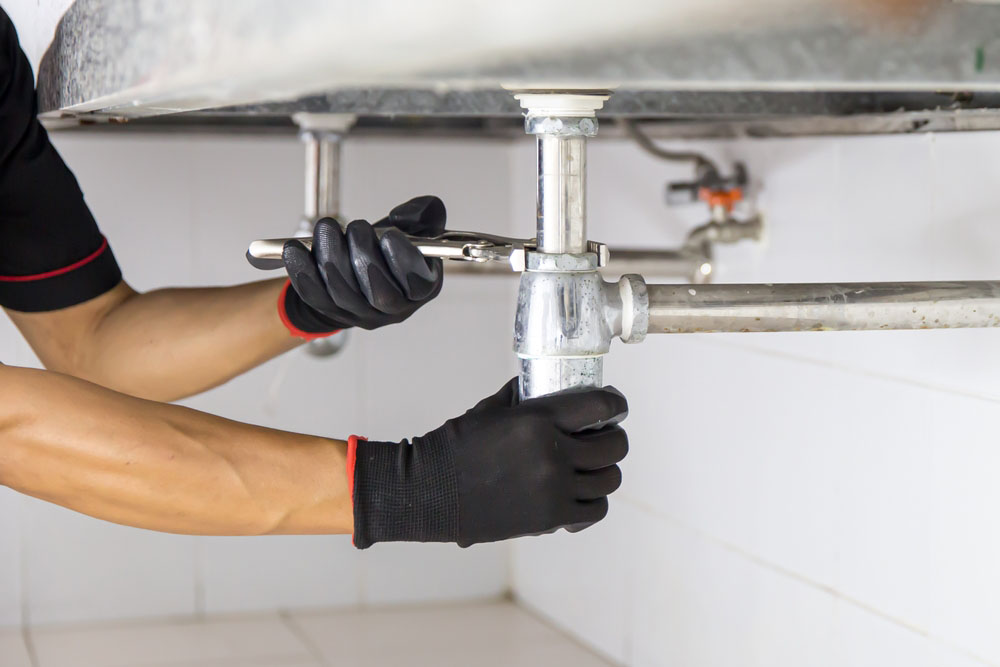 We Offer Drain Cleaning and Sewer Repair
Homeowners and business owners can depend on us for quality drain cleaning and sewer repair. When it comes to drain cleaning, our professionals apply proven methods and state-of-the-art technology to clear dust, household gunk, soap scum, and other unwanted debris along your drain pipes. We may also conduct camera inspections if need be to detect blockage locations. Plus, our technicians clean all drains, irrespective of their sites, including floor drains and downspouts.
You can also contact us about sewer line repair. Maybe you've noticed some parts of your sewer line are leaking, or you can hear strange, gurgling sounds coming from your sewer line. It may also come to your attention that your sinks are draining slowly, or wastewater in your toilet bowl backs up when flushing. Such issues can pose serious health risks to your family members. You can also be sued for contamination if your sewer line floods the street. When you contact a plumber from Gold Star Plumbing & Drain, we'll perform a camera inspection to diagnose the issue and recommend the best repair solution.
We Specialize in Water Treatment Services
Don't always assume that clean water is safe for use or your plumbing system. If you're doubtful about the quality of your water, engage one of our technicians to learn more about various water filtration systems and their benefits. Our technicians can recommend the reverse osmosis filtration system, the under-counter water softener unit, or the countertop water filtration system, depending on your needs. All our water treatment services guarantee you clean and safe water.
We Handle Water Heater Repair
Contact us whenever a professional water heater repair is needed. We can also take care of any full-on replacement and upgrades to a more efficient source of hot water. Rest assured that we are adept in both traditional and tankless water heater systems.
We Can Take Care of Water Leak and Line Repair
Entrust water leak repair and we will be ready to detect and address the source of the leak affecting your property. We're adept at repairing and replacing any water lines that incurred damage due to corrosion, wear and tear, or anything that may have compromised them.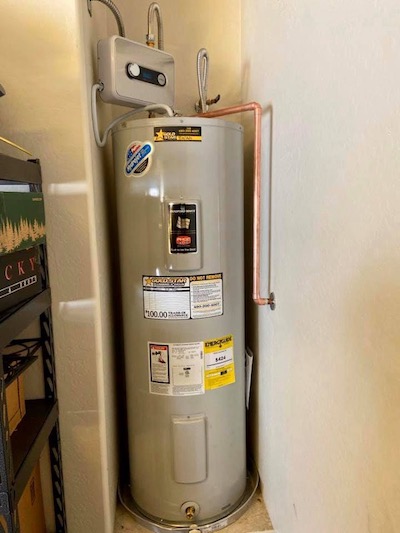 Other Services We Provide
Always Rely on Gold Star Plumbing & Drain
As a local, family-run company, we pride ourselves on being fully involved in the communities we serve. When you hire our technicians to handle your service needs, expect personalized, five-star service, fair, upfront pricing, and quality work at all times.
Count on Our Local Industry Professionals
Our highly trained technicians at Gold Star Plumbing & Drain are always available and ready to assist. We're also accessible 24/7 for emergency service needs. Contact us today to request service or book an appointment for drain cleaning, sewer line repair, and water treatment.