Your Top Plumber in Chandler, AZ
A plumber in Chandler, AZ, from Gold Star Plumbing & Drain is available 24/7 for emergency service needs and easily accessible for a broad range of other service needs. We're local and ready to tackle even more involved jobs in an efficient, highly reliable, customer-focused, budget-friendly way.
Drain Cleaning and Sewer Repair
For both drain cleaning and sewer repair, what we do is perform initial inspections to identify issues so we can offer the most suitable solutions. We clean drains in response to urgent needs involving clogs and backups and proactively prevent serious problems. With sewer repairs, we use repair methods that are effective yet as minimally disruptive as possible.
Water Treatment Services
Even when the water coming into your home looks just fine it may still be full of extra minerals or impurities that can be harmful to your plumbing and even your health. In situations like this, we offer an assortment of affordable water treatment options. These include portable and permanent units and more comprehensive filtration systems.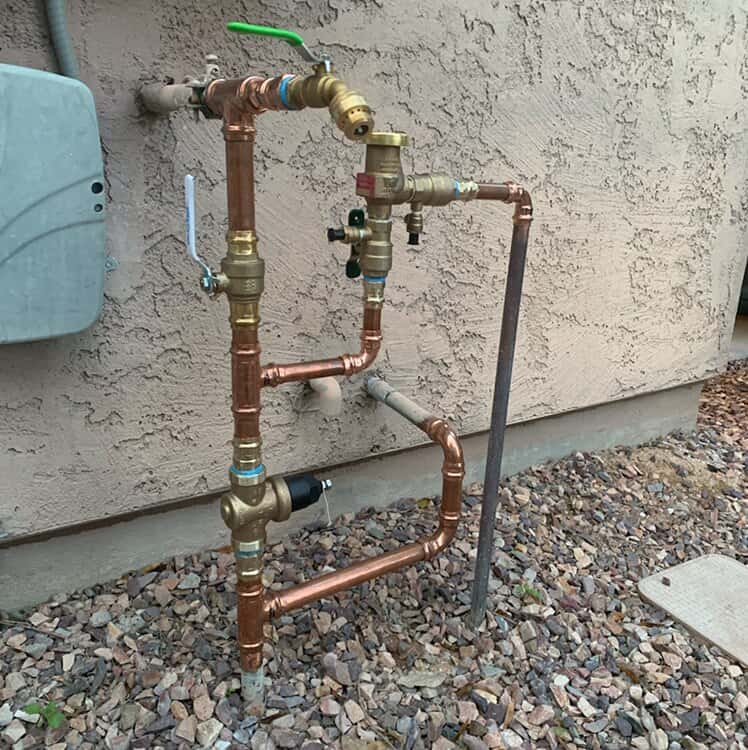 We have the resources and know-how needed to handle larger-scale plumbing needs in an orderly, stress-free manner.
Reasons to Count on Us
Family-owned, Gold Star Plumbing & Drain is a local company that truly cares about the communities we serve in Chandler, AZ, and surrounding communities. Counting on us for your local service needs also means you'll benefit from:
Get in Touch With Us Today
Invest wisely by choosing Gold Star Plumbing & Drain as your go-to source for home and business plumbing, water and sewer line services, or drain cleaning. We have fully stocked, easily recognizable trucks and trained, courteous technicians ready to leave you completely satisfied with our results. Contact our local pros today about the following services we offer: