Water Leak Repair in Gilbert, AZ, and Nearby Areas
We offer water leak services that you can count on. Gold Star Plumbing Gilbert knows that a water leak can be a huge problem that needs to be taken care of quickly, so we are ready to respond to your needs as fast as possible. Even small water leaks can run up your water bill each month. If you do not find and resolve your water issue, you could also have to deal with water damage issues. A water leak can cause significant damage to your flooring, cabinets, ceiling, furniture, etc. This type of problem can quickly turn into a mold and mildew issue too. The best thing to do is get help as soon as you think you need water leak repair services.
Finding the Problem
Water leak detection services can help you find the source of your problem quickly. We can help you find out exactly where your leak is coming from and fix it before it gets worse. Whether you need a water pipe leak repair or a concrete slab leak repair, we have the tools and equipment to do the job right. Our team can find out if you have a burst pipe inside of your wall, or we can get to work fixing shower leaks or faucet leaks. If your toilet is leaking, we can assist you with that as well. Our team is prepared to handle hot water heater leaks and anything else that comes up.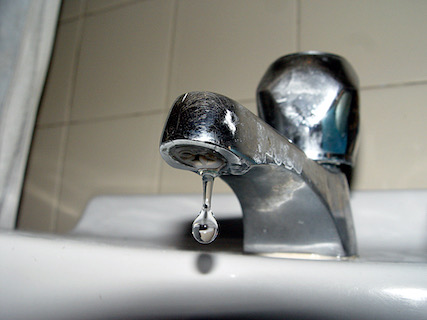 Fixing the Problem
A water leak repair in Gilbert, AZ, and nearby areas will be a quick fix for professionals with the right training and experience. Our team will work with your insurance company, and we will do what it takes to get your leak stopped. When you have a water leak, you want to deal with a company that can provide fast and reliable services. Even small leaks are nothing to play around with, but if you have a pipe burst or another plumbing emergency, you must have a qualified company ready to assist you. We want to be the company you contact to fix all of your water leak repair services.
We also provide water line repair and replacement. Should we trace the problem to the line, our team will be sure to take on the issue head-on and repair the section that is causing the problem. Rest assured that we will work promptly and efficiently to make sure we address your concern.
If we determine that the problem is too significant, we can conduct a water line replacement instead. You can expect us to resolve the problem in a timely manner.
Contact Us
If you notice that your water bill is going up each month and you do not know why we can help determine if you are dealing with a water leak. Get in touch with Gold Star Plumbing for regular service calls or emergency calls when you need help fast. If you have any type of water leak, we are here for you. Contact us today to learn more about our services or to schedule an appointment right away.