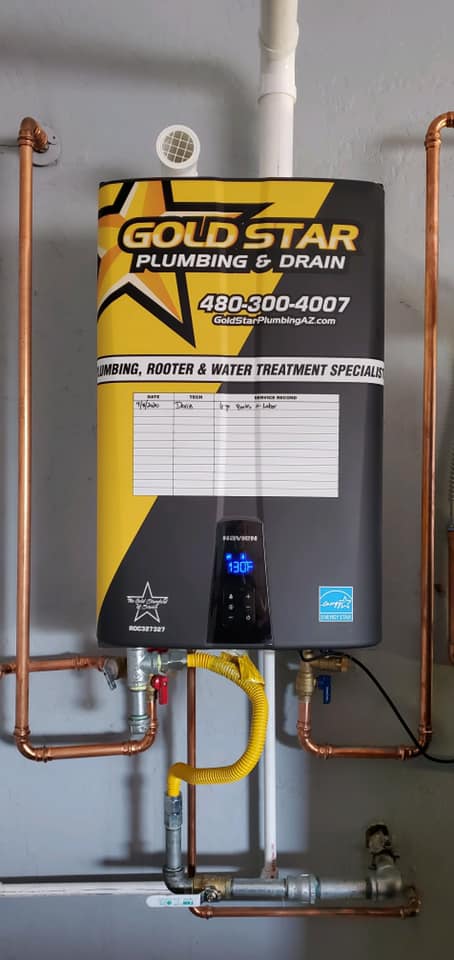 Tankless Water Heater Installation Gilbert, AZ, and Nearby Areas
Gold Star Plumbing Gilbert agrees, one of the most cost effective, environmentally friendly updates you can make to your home's plumbing system is the installation of a tankless water heater. With a tankless water heater you can enjoy on demand and endless hot water. This means you will save money by using less water while waiting for your shower to warm up.
These technologically advanced water heaters promote energy efficiency and many are held to strict guidelines set by the Department of Energy and the EPA. We'd love to talk with you about how you can lower your water bill by buying a tankless water heater in Gilbert, Phoenix or the surrounding areas. We sell tankless water heaters from top name brands, including Bradford White, Rheem, Navien and Noritz.