About Your Top Local Plumber in Gilbert, AZ, and Nearby Areas
Be confident in working with a plumber in Gilbert, AZ, and nearby areas for any drain, sewer, and other plumbing concerns. That is why be sure that you reach out to Gold Star Plumbing & Drain. We're a local business take prides itself on building and sustaining customer relationships by offering a wide range of services that are easily accessible and good for your budget.
Why Choose Us?
At Gold Star Plumbing & Drain, we provide plumbing services that are community-focused in every way. In fact, we're fully involved in the neighborhoods and communities we serve on a regular basis. We're equally pleased to be a family-owned plumbing company headed by a husband and wife, as well as a son who's also in the business.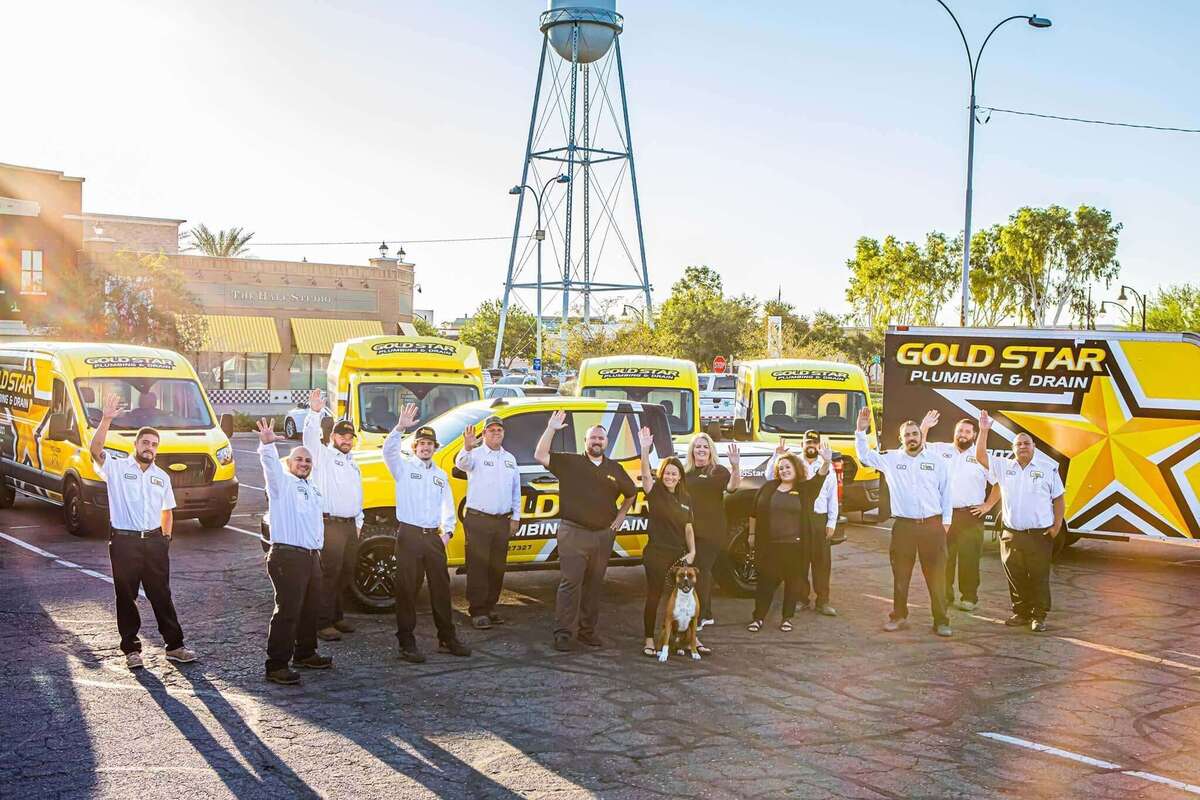 Since we care about the communities we serve and the relationships we build with our customers throughout these areas, we understand the importance of doing the work we do with careful attention to every detail from start to finish. We also stand out in the entire industry in all the best ways possible thanks to our reputation for:
Who We Serve
We warmly welcome residential and commercial clients throughout our service areas. With residential services, we specialize in larger-scale plumbing work, and we have the ability to complete work of this nature in a highly efficient way that keeps costs in check. No matter what has you calling on us, our team will take care of your plumbing needs in an orderly, timely, and economical way. We ultimately serve anyone in our service locations looking for quality work performed by attentive, friendly, and experienced technicians. We serve clients in: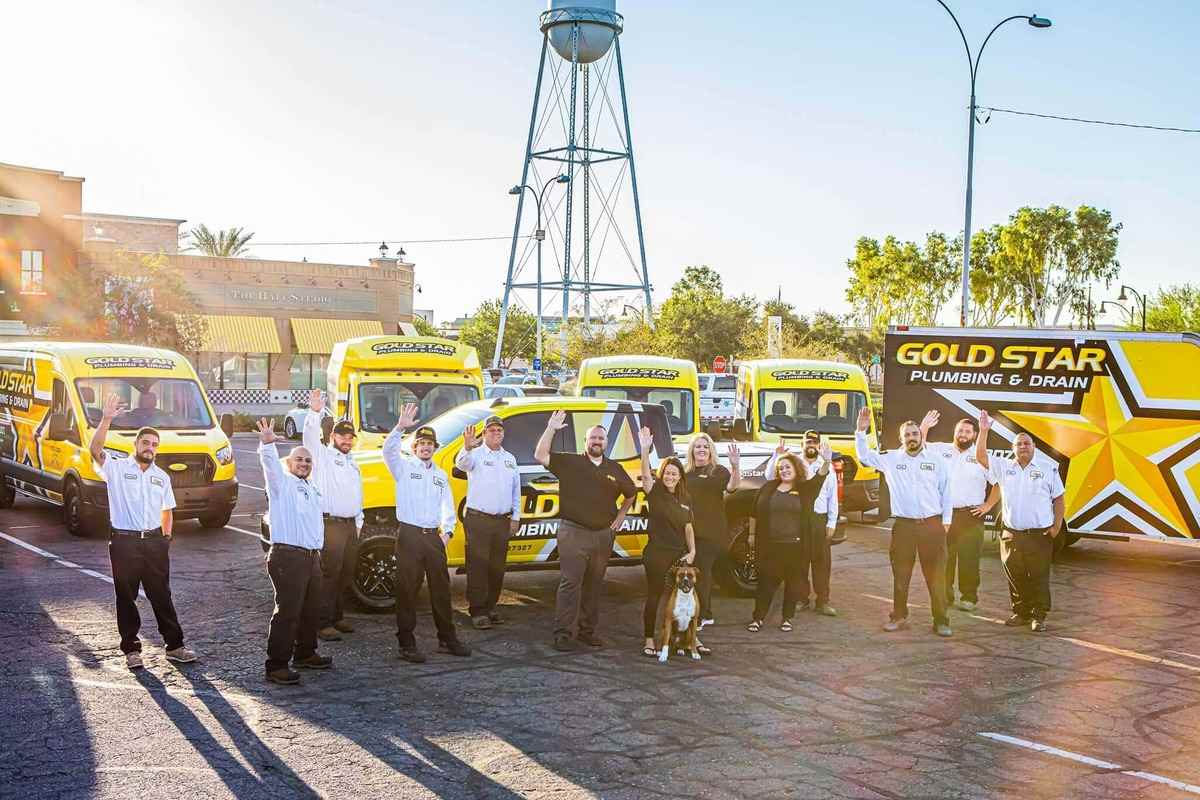 Quality Results Await
With any plumbing-related issue, Gold Star Plumbing & Drain is committed to your satisfaction. We're the local plumbing company you can trust to be there when you need us. Contact a plumber in Chandler, AZ, and the surrounding areas from our team and we'll soon be on our way. Call us or fill out the online form to schedule an appointment today.
Learn More About Us
Having started in the plumbing industry more than fifteen years ago, Mike Smith most recently was the general manager for a large franchise plumber. He later learned that choosing the right plumbing team was a key part of the success of a company, along with the client's satisfaction.
Armed with this knowledge, he and his wife established Gold Star Plumbing & Drain. They went on to begin hiring individuals for their customer service approach, skills, and qualifications in the industry, as well as those who share the core values that they believe in delivering for customers. Today, the Gold Star team proudly brings a personal family feel back to the plumbing industry. That is why they are proud to send a team into client homes and restore their plumbing and drain systems, all with honesty, integrity, and the gold standard in excellence.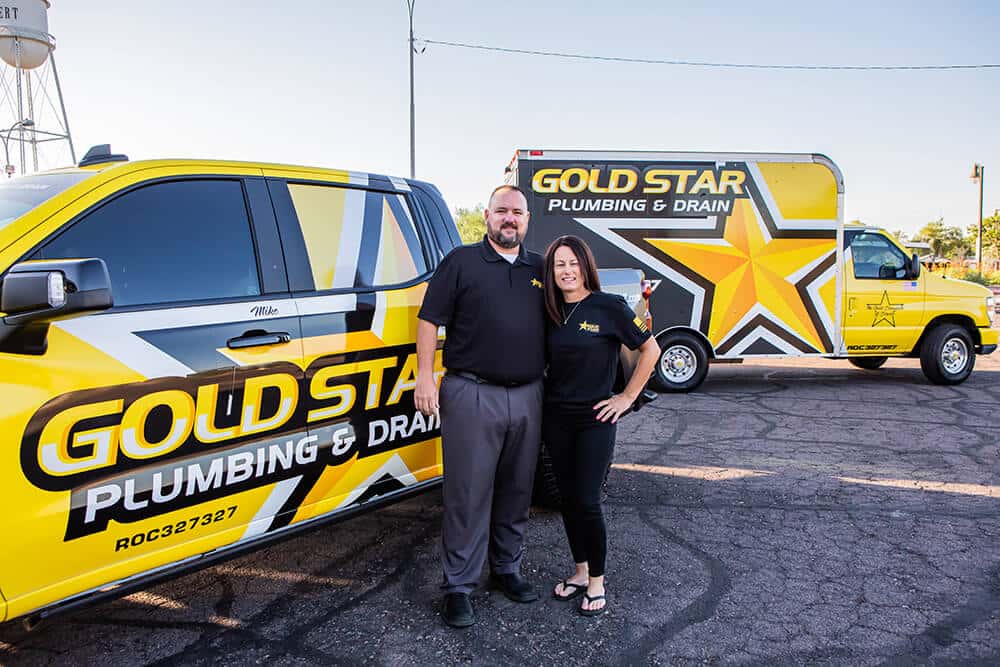 Gold Star Plumbing & Drain is locally operated and family owned with a commitment to providing a customer first approach to our professional home services. Because we believe in developing long lasting relationships, we begin with the most qualified technicians for the job and ensure that when you call us for your plumbing services in the greater Phoenix area, we send you a perfect match.
Our technicians are trained, have the same ethics and core values as we do, and deliver a Gold Star experience from start to finish. We hire plumbers who care, because we know that our customers are the most important part of our mission and hiring the perfect team is the first step in meeting our goals.