Ensure Reliable Drain Cleaning in Gilbert, AZ, and Neighboring Areas
Let a plumber in Gilbert, AZ, and nearby areas from Gold Star Plumbing & Drain address your drain cleaning needs at all times. Our crew will be sure to arrive promptly equipped with the right tools to tackle the job. We ensure thorough cleaning in these locations that we serve: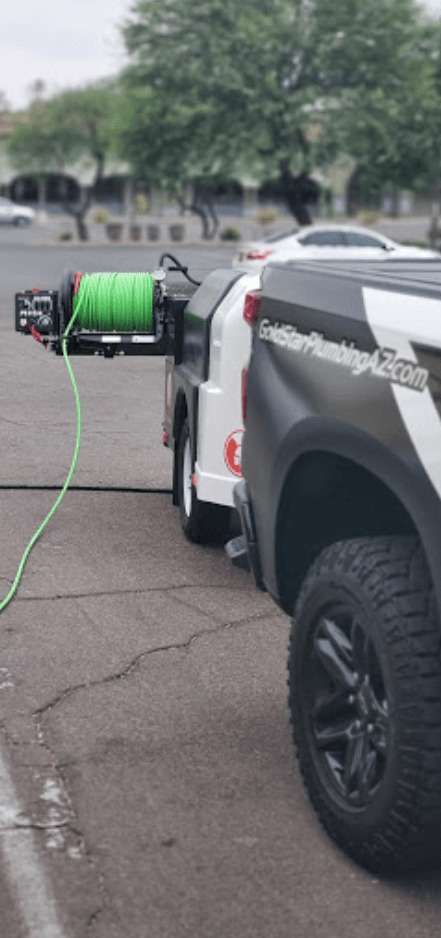 The Most Effective Services Courtesy of Leading Industry Experts
Gold Star Plumbing & Drain makes sure to rely only on state-of-the-art technology and proven methods when it comes to drain cleaning in Gilbert, AZ, and the surrounding areas. We will be sure to clear away household gunk, tree roots, and anything else that can get into drains over the years. We also conduct camera inspections if necessary as a way to identify blockage locations. Our team cleans drains in any location, including downspouts and floor drains.
Identifying the Common Signs of Clog Issues
Water backing up from a drain is among the most significant red flags of a clog. Nonetheless, there are a few signs that are less obvious yet still indicate the need for drain cleaning services. These are:
You can avoid needing premature drain replacement or facing serious drain line issues by taking advantage of our cleaning services. The available options can range from professional snaking to the use of specialized equipment if there's a need for a more thorough cleaning.
Rely on the Local Specialists
As we're a local drain cleaning company, we're able to arrive quickly to identify the source of the issue and clear your drains. Become one of our valued customers and you'll also benefit from reasonable rates and fast, attentive, top-quality service capped off with a personal touch.
Drain Cleaning FAQs
For preventative purposes, household drains should undergo professional cleaning every 1-2 years if you're not seeing any signs of a problem.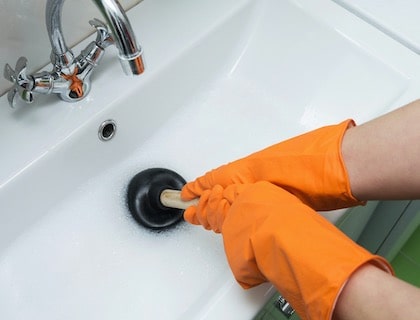 Schedule Thorough Cleaning Today
Gold Star Plumbing & Drain is a family-owned and -run company fully involved with the communities we serve. Rest assured that our team is prepared to tackle all types of drain issues, from severe blockages to recurring backups. Call us or fill out the form today to schedule: