Your Trusted Plumber in Mayer, AZ
When you entrust a particular job to a plumber in Mayer AZ, from Gold Star Plumbing & Drain, expect nothing but the best results. We're a local, family-owned company dedicated to offering clients in our communities excellent services. Our professionals pay attention to detail and always focus on customer satisfaction.
Benefit from Our Reliable Services
Take note that our team is here to deliver the plumbing services that you need.
We Provide Drain Cleaning and Sewer Repair
If you're a homeowner in Mayer, AZ, you can turn to our professionals for drain and sewer services. Perhaps your sinks are draining water slowly, or you can hear gurgling noises inside your drains. You might also have noticed foul smells in your kitchen. Whatever issue you're experiencing, you can count on our plumbers to thoroughly clean your drains. We use effective methods and the latest technology to clean beauty products, soap scum, dirt, and other debris along your drain pipes.
You can also seek our help when it comes to sewer line repair. Sewer line issues are serious and pose significant health hazards to you and your loved ones. You're also at risk of getting sued if your line bursts and floods into your neighbor's compound or the streets. Let us fix things as soon as you identify sewer line faults to avoid costly repercussions. Our technicians may have to conduct a camera inspection to identify various issues in your sewer line before establishing the best repair methods.
We Specialize in Water Treatment Services
We're also experts in water treatment. Do you have concerns about the quality of water in your home and wonder if it's safe for consumption? If so, talk to one of our technicians to learn more about different types of water filtration and softener systems and how they can benefit you. Our technicians can recommend an under-counter filtration unit, a countertop filtration system or a reverse osmosis filter to align with your needs and preferences.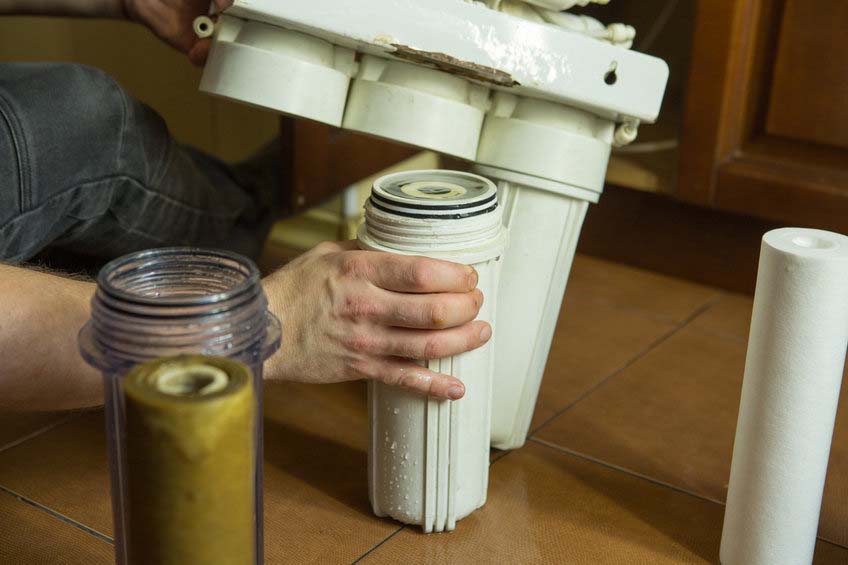 We're also experts in other services, including plumbing, water heater repair and installation, gas leak repair, sewer camera inspection, and water line repair and replacement.
We are here to handle all your residential and commercial plumbing needs at a reasonable price without compromising the results.
Reasons to Count on Gold Star Plumbing & Drain
As a local company that is family-owned and run, we're 100 percent involved in the communities we serve in Mayer, AZ. Entrusting our team to take care of your drain cleaning, sewer repair, and other plumbing-related service needs translates to many benefits, including customized, quality service, fair, upfront pricing, and outstanding work at all times.