Water Heater Installation in Gilbert, AZ, and Nearby Areas
Water Heater Installation
Gold Star Plumbing Gilbert can take care of all of your water heater needs. Whether you are looking for a hot water heater installation near me or need repair services, you can count on our company to handle all of your hot water heater needs.
Hot water is important for bathing, washing dishes, washing clothes, and more. If you want to have warm water throughout your home, professional hot water heater installation will be necessary. You want to make sure that the hot water heater installed will be large enough to provide adequate water heating for all of your fixtures. Of course, you do not want to get a traditional hot water heater that is too large because that will be a waste of energy. There are excellent tankless water heaters available to provide energy-efficiency and enough hot water for all of your needs. At Gold Star Plumbing, we can help you have the best water heater for your unique needs. We offer safe and secure installation services, and we will do what it takes to make sure that our clients are happy and satisfied. Our products will lower your energy bills and provide the warm water you need.
Our team will help you select the best water heater to fit the capacity of your home and your budget. As a dealer for some of the top brands in water heaters, we're confident that we will find a water heater that is right for your household. Once the water heater has been selected, we will complete the installation in a quick and efficient manner. We offer top of the line water heaters from Bradford White, Rheem, Navien & Noritz.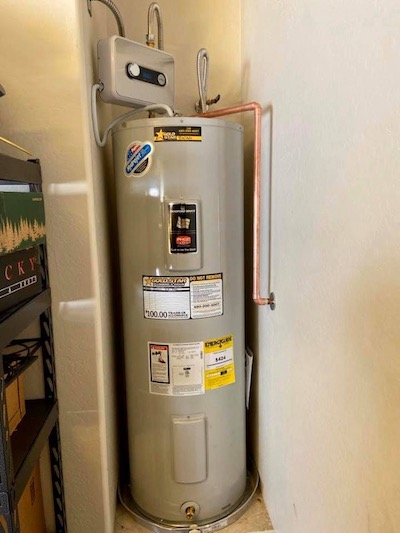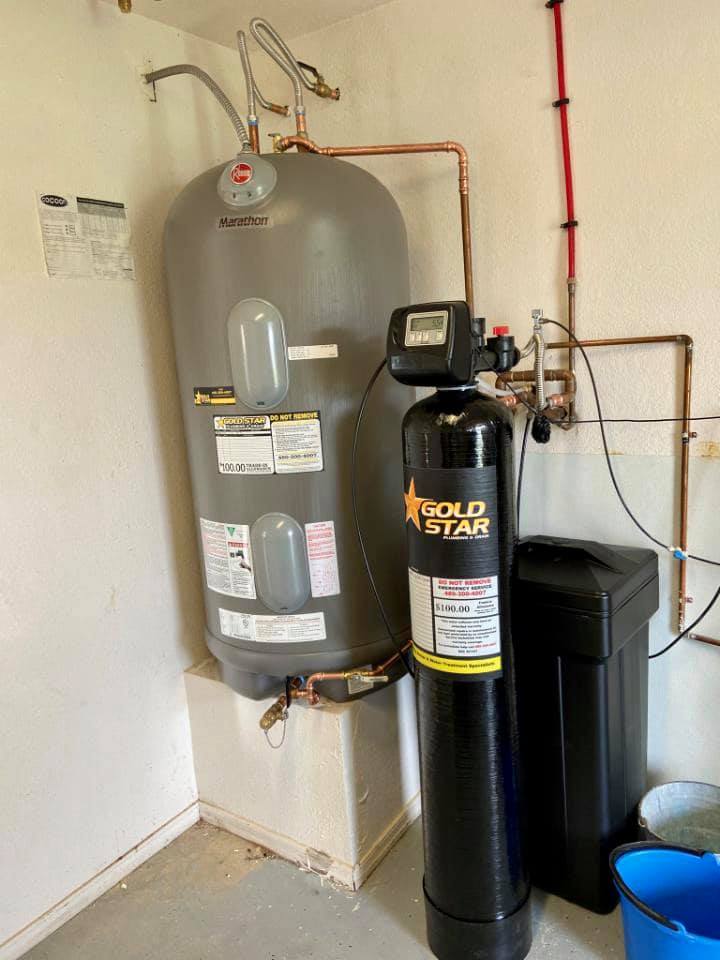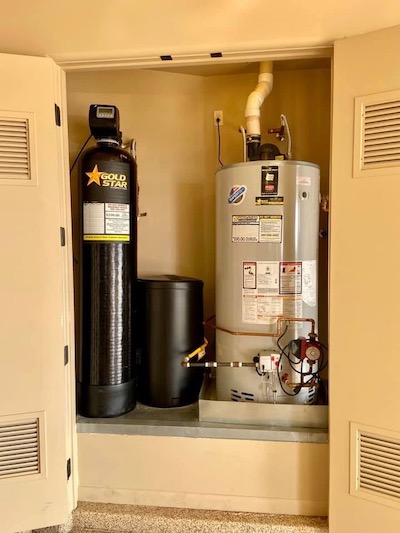 Hot Water Heater Repair & Maintenance
If your existing hot water heater is unable to heat water, starts to leak, makes strange noises or gives you other sorts of trouble, Gold Star Plumbing & Drain can repair it. Our team will arrive with a van stocked full of common parts to ensure that your water heater, no matter the model, is fixed correctly during our initial visit. We know how important a working hot water heater is for bathing and daily chores, which is why we work at lightning speed to repair them, day and night.
Although our premium hot water heaters are made to last for a long time, you may occasionally need hot water heater repair services. We can help with regular maintenance services, problems that occur because of normal wear and tear, and even emergency services. Our team of experts can handle your water heater repair services with ease. We have the experience, state-of-the-art equipment, and the know-how needed to quickly work on your water heater.
Whether you need new installation services, water heater repair services, or regular maintenance services, we are here to assist you. Our team looks forward to helping you. Contact us if you have any questions or to schedule an appointment today.