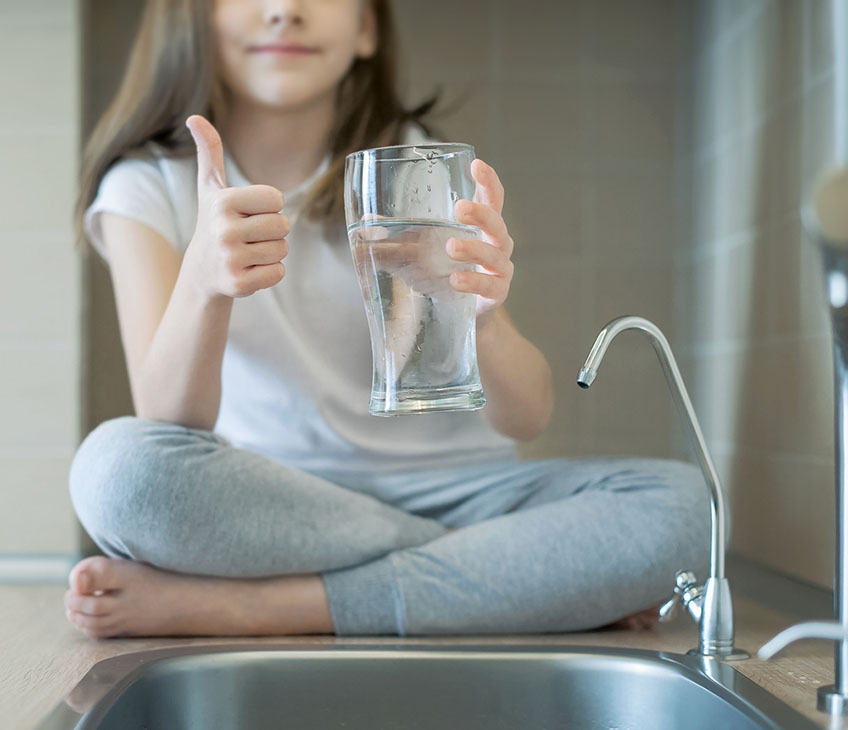 Filtering water is a great way to keep your water free from pollutants and ultimately protect your family's overall health. One of the best ways to do so is by installing a reverse osmosis system as it can significantly reduce calcium and magnesium deposits. It also removes many more contaminants if the system is equipped with a carbon filter.
As the premier name for water treatment services in Gilbert, AZ, we at Gold Star Plumbing and Drain highly recommend investing in a reverse osmosis system for the following reasons.
Lead Removal
Lead is one of the leading water contaminants in the country. Lead contaminants water from the underground pipes when they undergo corrosion. Many cities have this problem, including Flint. Lead is hazardous even in trace amounts and is responsible for nerve damage, developmental problems, muscle damage, brain damage, and blood pressure spike, among other related symptoms. Having a water purification system in your home will protect you from the threat of lead contamination.
Better Tasting Water
Reverse osmosis can remove 95-99% of contaminants dissolved in drinking water. Also, it will remove any odor or taste as well as the appearance of water. It's no wonder many restaurants use a water filtration system for their cooking since it filters out impurities that may impact the taste of coffee, tea, soup, and other water-based items on their menu.
Powerful Filtration
A reverse osmosis system removes contaminants such as calcium deposits that would otherwise harm the body. It pushes the water through a membrane with tiny pores that block large water molecules. It also has a carbon filter which acts as initial filtration and prolongs the life of the reverse osmosis filter. The carbon filter is essential since it removes volatile organic compounds and disinfection by-products that would not be filtered by reverse osmosis alone. Such contaminants include nitrates, arsenic, perchlorate, arsenic, and hexavalent chromium.
For all your water softener needs, turn to Gold Star Plumbing and Drain Reverse. We can install a reverse osmosis system to improve the water quality for your household and business and prevent health hazards. Contact us today and we will hook you up with a purification system!