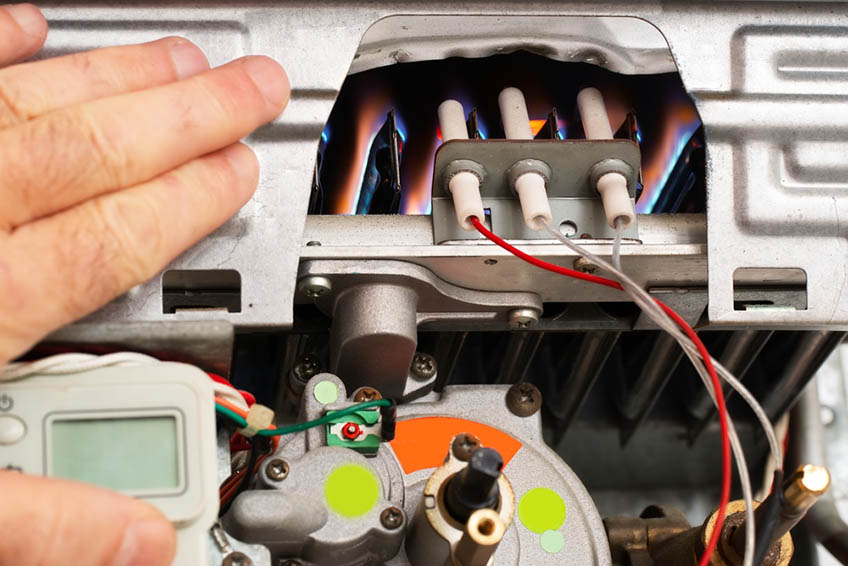 Water heaters come in different varieties. As a result, the lifespan of each water heater also varies. A traditional water heater typically lasts around 10 to 15 years, while a tankless water heater has a life expectancy of up to 20 years. However, there are factors that affect these numbers – you might need a water heater replacement earlier or later, depending on these things.
At Gold Star Plumbing & Drain, we offer different services, including water heater repair in Gilbert, AZ that can help prolong the service life of your water heater. There are other things that can help in this regard, including the following.
Installation Quality
Proper water heater installation matters. Even top-grade water heater units can develop issues if it isn't installed properly. To avoid any issues that can shorten the lifespan of your water heater, it's best to hire a trained professional to handle the installation.
Maintenance
The water heater needs maintenance periodically. If there is an issue, the technician will notify you as they conduct the maintenance checks. Being able to spot when a standard or tankless water heater repair is needed can help nip potential issues in the bud they can cause considerable damage.
Timely Repairs
When repairs are carried out promptly, it is possible to prevent major water heater issues that may lead to a breakdown. For instance, if your household uses hard water, some mineral deposits will be left in the water tank. If repairs are delayed, you might need to schedule a tankless water heater replacement earlier instead.
Build Quality
If you're considering getting a new one or upgrading your current water heater, it's important to invest in a high quality water heater. You can ask a qualified technician for recommendations about the type of water heater you should purchase. It doesn't have to be super expensive – it just needs to be something that won't unexpectedly give out.
A water heater is essential to any home; however, you may not realize that until something goes wrong, so there is a need to check on the performance of the water heater regularly. Gold Star Plumbing & Drain is at your service if any warning signs indicate the water heater needs to be replaced or repaired. Contact us today.