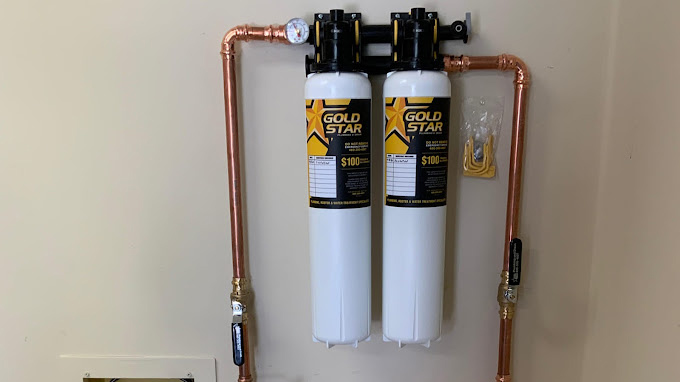 While water treatment facilities operated by local municipalities help keep the tap water fresh and clean, some pollutants can still end up being used in households. Luckily, Gold Star Plumbing & Drain offers a comprehensive range of water treatment services in Gilbert, AZ. Our water treatment solutions can help provide you with the softest and cleanest water in the area.
Here are three of the best ways a water purification system can be beneficial to you.
Better Water Taste and Quality
The water that you use to bathe or drink every day can impact your health. A water filtration system can remove pollutants known to cause diseases. Excessive solids, organic materials, and salts can leave your tap water with an awful taste. Our reverse osmosis system removes these contaminants, improving the taste of your water.
Cost Savings
Sure, you can purchase bottled water. Nevertheless, bathing, cleaning, and cooking with bottled water is costly and more than a hassle. By installing a water softener or filtration system in your Gilbert, AZ home, you can access clean and fresh water 24/7. This will help eliminate the need to buy several gallons of bottled water daily, saving you money in the long run.
Protect Your Property
Pollutants and mineral deposits tend to accumulate inside pipes over time, making them more susceptible to clogs. Water pipes that are frequently clogged tend to have a shorter lifespan due to the issues they run into. With a water softener, however, your pipes can last longer.
In addition, soft water needs less detergent or soap when washing the dishes or clothes, meaning there will be less build-up in your water-based appliances. This, when combined with other treatments such as a reverse osmosis system, allows your machines to operate better for an extended period.
Contact Gold Star Plumbing & Drain today to experience first-hand the benefits of our water treatment services.