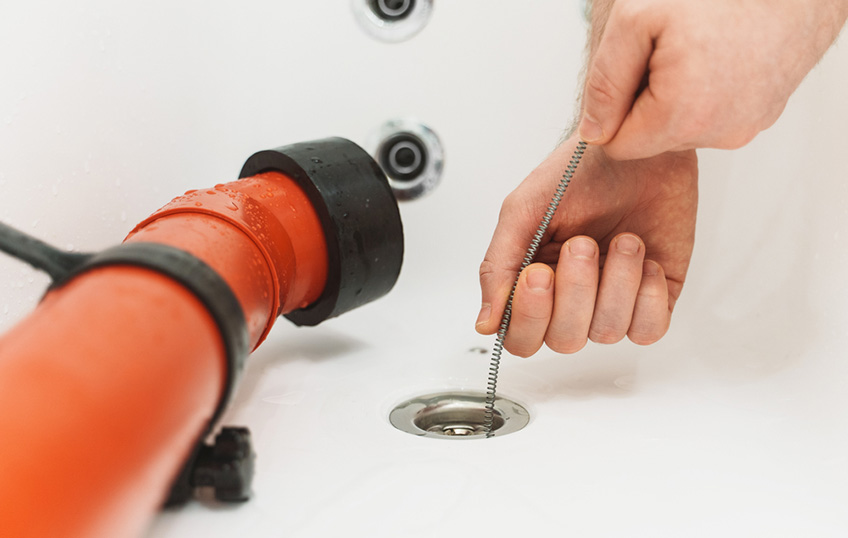 Clogged drains are unpleasant surprises that no homeowner wants to come across. While pouring drain cleaners seems a quick fix to the problem, it may do more harm than good. Luckily, Gold Star Plumbing & Drain offers professional drain cleaning in Gilbert, AZ. And while we make sure to work efficiently, clients would usually want to know how long the drain cleaning process would take.
Drain Cleaning Duration
Thankfully, unlike a drain replacement project, you won't have to wait an entire day for drain cleaning services to be complete. Cleaning drains typically takes us a few hours, accounting for a few factors such as the size and severity of the blockage. Within those few hours, our team will have set up all the equipment, installed water hoses that go into the drain pipes, and pumped high-pressure water, clearing all the debris and waste.
Rest assured that we will take necessary precautions to minimize the damage that might incur you drain repair bills.
Why Work With Professionals?
It might be a knee-jerk response to use acid-based drain cleaners. After all, store-bought drain cleaning solutions are a fast and easy way to clean the drain pipes. Using these particular type of clog unblockers may not require professionals. However, most off-the-shelf drain cleaners are highly acidic and hence will corrode or dissolve some debris giving some pathway for the water flow. In the long run, your pipes also get corroded, drastically reducing their lifespan.
Furthermore, clogged drains could mean fallen materials in the drainage pipes or a structural problem. The drain issue could result in a need for sewer repair. So, DIY drain cleaning will not solve but can even escalate the situation.
The Drain Cleaning Process
We employ different methods to restore the right flowing of your system. For simple clogs in sinks, toilet, and bathtubs, snake drain cleaning can take us 10-30 minutes. Hydro jetting methods are used for more difficult clogs such as blocked sewer lines. Our professional drain cleaning company can handle your plumbing issues efficiently, from simple cleaning to more complex tasks such as sewer replacement.
Call us for all your drain, pipe, and plumbing concerns.