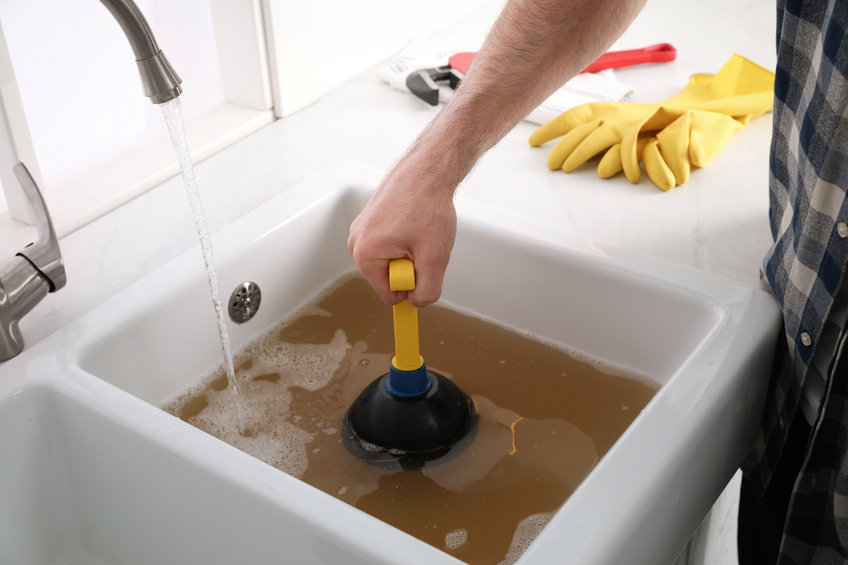 When a home's drains are clogged, it's best to leave the cleaning to the experts. You can count the Gold Star Plumbing & Drain team to provide efficient and safe drain cleaning in Tempe, AZ, avoiding many of the risks of do-it-yourself methods.
Here are a few reasons not to use DIY drain cleaning methods.
Not Having the Right Equipment
Dealing with clogged drains requires certain equipment to completely remove blockages. Most people don't have access to these tools, such as hydro jetting equipment and drain snakes. Professionals not only have the right equipment, but also the knowledge and skills to get a clogged drain moving again.
Risking Drain Damage
If a homeowner tries to clean a drain using a plunger, a commercial drain cleaner, or a makeshift tool, they may end up doing more harm than good. The repeated use of caustic drain cleaners may corrode the interior of a home's pipes, and do-it-yourself snaking may leave deep gouges. Contact Gold Star Plumbing & drain for drain cleaning and sewer repair in Tempe, AZ.
It's Only a Temporary Solution
Dealing with clogged drains at home will, at best, provide temporary relief. Even if a homeowner has access to all the right tools, they'd only be able to reach part of a blockage, which may cause the problem to reoccur. Avoid damage and reduce the need for costly drain replacement by scheduling your cleaning services with the pros.
It Wastes Money and Time
Do-it-yourself methods don't always work, and homeowners often spend a lot of money and time on them. Save your time, money, and effort by booking a drain cleaning or sewer replacement procedure with those who know best.
Avoid the risks associated with DIY drain clearing methods by hiring a local drain cleaning company. Contact us today to learn more about our full range of drain cleaning and sewer repair services.