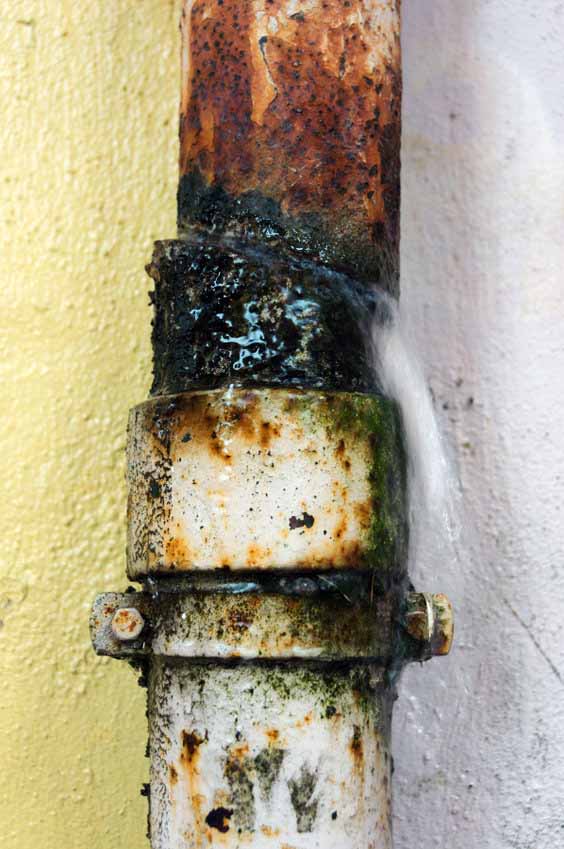 Any damage to the water line–no matter how seemingly insignificant–can end up costing you your steady water supply. The fact of the matter is that pipes will always require the occasional maintenance supplement because of aging, extreme weather, and other environmental factors.
From Gold Star Plumbing & Drain, the authority on water leak repair in Gilbert, AZ, here is a compilation of the signs that your water line is beyond repair and requires immediate replacement.
Water Discoloration
Continuous brownish watercolor from your taps is a sure sign of significant rust or water heater problems. In the case of a water heater, you will only observe the discolored water when using hot water. Otherwise, you have severe pipe corrosion and are likely in need of an immediate water line replacement.
Low Water Pressure
It is common to experience water pressure fluctuations when you have concurrent water usage in your home. However, a sudden, inexplicable drop in water pressure when only using a singular water point should signal underlying problems. your plumbing might have clogs within, or there could be a leakage somewhere. Through water leak detection services, you can determine the exact location and cause of the problem and act accordingly.
Compromised Pipe Material
If you live in an old building, the chances are that it has iron, lead, or galvanized steel as piping material. There is nothing wrong with iron and galvanized steel per se. However, both require preventive maintenance to avoid wearing out quickly. On the other hand, lead is poisonous even in small quantities.
Water Bill Spikes
High water bills than usual may be due to increased consumption or severe plumbing issues. If you have not changed your water usage habits, you have hidden problems with the pipes. Should the problem persist even after scheduling a water line repair with experts, you need to consider that a replacement is needed.
Restore your peace of mind by scheduling water leak services from Gold Star Plumbing & Drain. Reach out to us today for top-quality water heating services, toilet repairs, and drain clearing!