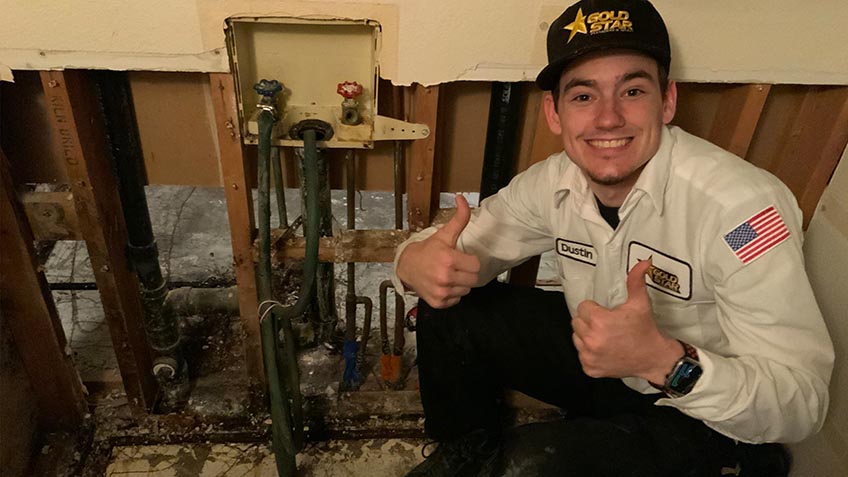 Maintenance of the plumbing system in a commercial or residential building is a precaution that most individuals tend to ignore. It is not wise for one to wait until they have a problem with their drainage system for them to start looking for plumbing services. To maintain your plumbing system, there is a need to carry out all the necessary precautions, which can be done through proper maintenance by a professional from Gold Star Plumbing & Drain.
When your system is operating as required, you are guaranteed clean and fresh water, and this can be achieved by having your plumbing maintenance carried out from time to time by a plumber of your choice. It is always advisable that the plumbing company you choose offers near your location.
When your systems are running efficiently, there are zero leakages and water wastage; this is an environmental conservation act. Some drainage systems may be caused by the age of the pipes or the nature of the water running through them. You can hire a plumber in Gilbert, AZ, from our local crew and check your system to have the problem sorted. If you are unaware of the best plumbing team near you, you can search for a plumber near me on the internet, and you will have a list to choose from for solutions.
You can also work with referrals from individuals who have received the services before to make sure that you are dealing with professional plumbers for residential plumbing or commercial plumbing.
Our plumbing company advises clients to have repairs scheduled right away at the first sign of trouble. Additionally, check for any odd sounds or smells. Any of these could indicate an underlying drain or sewer problem.
When it comes to plumbing repair, never go the DIY route. You may end up compromising your system's integrity and durability. It pays to reach out to a licensed and insured plumber from Gold Star Plumbing & Drain.
Call us or fill out the form for an appointment.