Award reflects company's consistently high level of customer service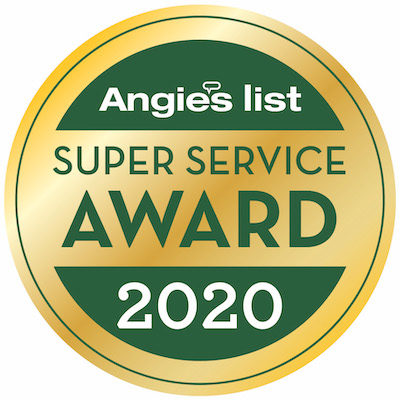 Gilbert, Arizona, February 11, 2021 – Gold Star Plumbing & Drain is proud to announce that it has earned the home service industry's coveted Angie's List Super Service Award (SSA). This award honors service professionals who have maintained exceptional service ratings and reviews on Angie's List in 2020.
"Despite the enormous challenges facing our service pros throughout 2020, our Angie's List Super Service Award winners continued to provide exceptional customer service," said Angie's List Founder Angie Hicks. "These outstanding businesses have helped homeowners not only maintain their homes, but also evolve them into safe and comfortable spaces that can handle all the mess of life, work, school and entertainment under one roof. Our homeowners' consistent positive reviews make it clear: these are the best pros in our network."
Angie's List Super Service Award 2020 winners have met strict eligibility requirements, which include maintaining an exceptional rating in overall grade, recent grade and review period grade. The SSA winners must be in good standing with Angie's List and undergo additional screening.
Gold Star Plumbing & Drain has been listed on Angie's List since 2019. This is the first year Gold Star has received this honor.
Service company ratings are updated continually on Angie's List as new, verified consumer reviews are submitted. Companies are rated in multiple fields ranging from price to professionalism to punctuality.
For over two decades Angie's List has been a trusted name for connecting consumers to top-rated service professionals. Angie's List provides unique tools and support designed to improve the local service experience for both consumers and service professionals.
Gold Star Plumbing & Drain is locally operated and family owned with a commitment to providing a customer first approach to our professional home services. Because we believe in developing long lasting relationships, we begin with the most qualified technicians for the job and ensure that when you call us for your plumbing services in the greater Phoenix area, we send you a perfect match. Our technicians are trained, have the same ethics and core values as we do, and deliver a Gold Star experience from start to finish. We hire plumbers who care, because we know that our customers are the most important part of our mission and hiring the perfect team is the first step in meeting our goals.
No matter the time of day or night, call Gold Star Plumbing & Drain at (480) 573-1888 to request the assistance of a 24 hour Gilbert plumber or the neighboring areas.