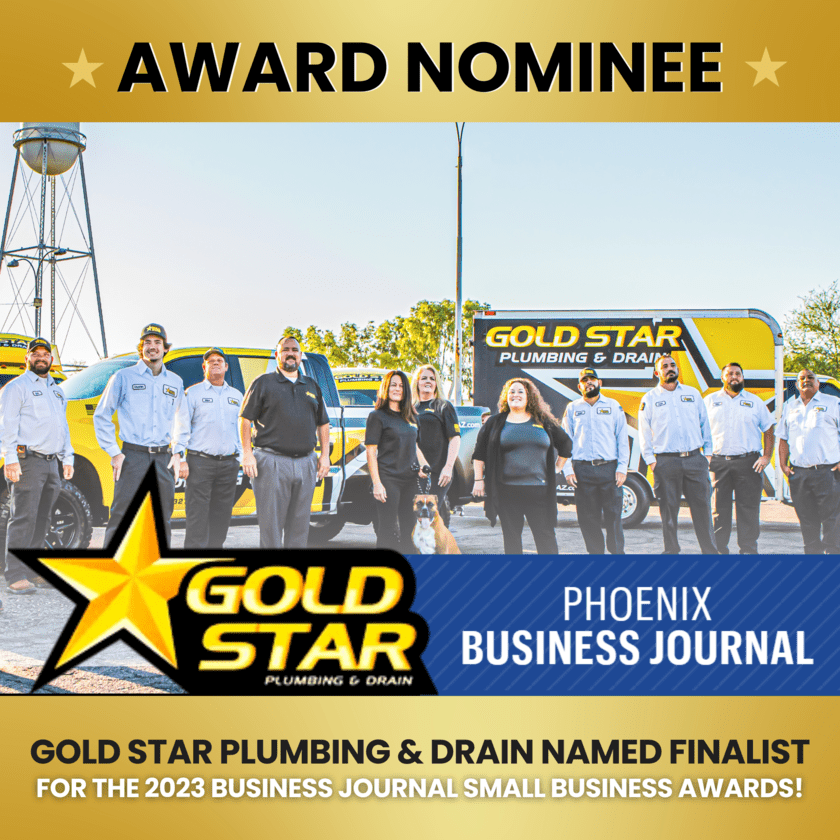 Gold Star Plumbing & Drain has struck gold yet again by being named a finalist for the fifth-annual Small Business Awards.
Gold Star Plumbing & Drain has been chosen as one of the five businesses under the small business category, edging out +70 other businesses also nominated for the award. Now, Gold Star stands a chance to win the prestigious Small Business Award given by The Phoenix Business Journal.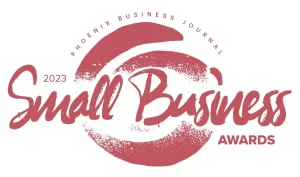 The Phoenix Business Journal annually bestows the Small Business Award to excellent small business owners throughout The Valley. These small business owners are chosen based on their impressive achievements, proven contributions to their industries, and undeniable impact on the local economy and community.
The winners will be revealed during the 2023 Small Business Awards ceremony, an event that will take place in Scottsdale at Gainey Ranch Golf Club. The event will be held at 5 p.m. on Thursday, September 28, 2023.
We at Gold Star affirm our commitment to our clients in providing honest assessments of their plumbing issues. We remain firm in our wanting to provide the best and lasting solutions to permanently solve our clients' plumbing problems, all while providing a first-in-class warranty for all the work we perform.